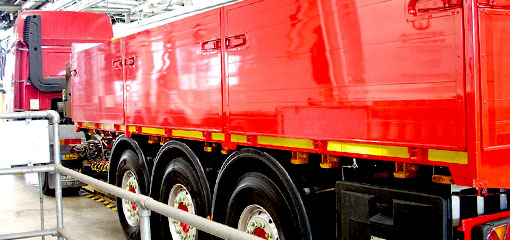 Individual Vehicle Approval – or IVA – for multi-stage build trailers will come in on 29 October 2013. But no matter what type of vehicle you want to have approved, there are some things that you can do to get your IVA test appointment as promptly as possible.
To find out if you need IVA, take a look at our vehicle approval advice.
Submit your application early
Submit your application as soon as you have the details of the vehicle. You must also make sure you include all of the supporting documents, including any for the first stage of the build, with your application.
Double-check that you've answered all the questions on your form before you send it – we have to chase up any unanswered questions, which will delay your application.
If you have any questions about the application, first check the guidance notes.
Set up a pre-funded account
We offer a pre-funded account option for customers if you are likely to use our services on a regular basis. By keeping your account in credit, you can make prompt payments, which will speed up the process.
Model report
If you decide you need a model report, make sure you allow plenty of time to take your vehicle to a designated technical service to generate the data we'll need to create one. VOSA is not responsible for this part of the process.
You will need to allow extra time if your application needs a model report, as this could add up to 10 days to our process once we get the test data from the technical service. But you must send us a test application before we can create the model report.
Combine your applications
And finally, did you know that if your vehicle also needs an ADR (carriage of dangerous goods) inspection, we can do this on the same visit as the IVA if you send both ADR and IVA applications in together?