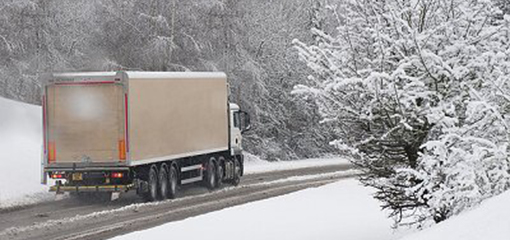 The Highways Agency, which looks after the motorways and major A-roads in England, has help and advice for everyone travelling this winter – especially in severe weather. To prepare for your journey, make sure you carry an emergency kit and plan around the weather.
Keeping the network open can be a massive task, even with a fleet of more than 500 snowploughs and salt spreaders available round the clock. It's an important task too, as the Highways Agency network carries more than two-thirds of freight and tens of thousands of coach passengers.
Every mile of the network is covered by a severe weather plan identifying the micro-climate and the most suitable road treatment to help keep you on the move. It even identifies critical sections of route where extra tow trucks and snowploughs can be stationed in advance when really severe weather is forecast. Hopefully you won't need them!
Even with all this effort, the weather still has the power to cause disruption, so the Highways Agency control centres will monitor the network – as they do all year round – to provide the latest traffic updates.
Keep in touch from your cab using the Highways Agency's twitter services and mobile website. But remember, only do this when you're parked safely or get a co-driver to check for you – it's dangerous and illegal to use a mobile device while you're driving.  You can also call the Highways Agency Information Line on 0300 123 5000.
Fleet managers can use the free Atlas Pro website, which allows you to customise traffic information for your own delivery areas or key routes.