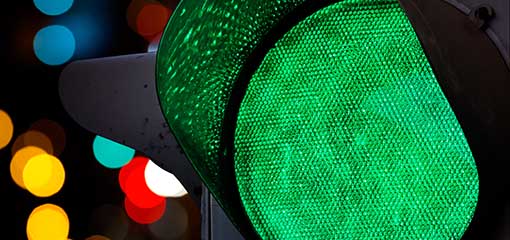 We are continuously looking for better, more efficient ways of working. One of the most important tools that help us to do this is our Operator Compliance Risk Score (OCRS) system. This system allows us to rate an operator's risk of working outside the rules, based on that operator's history with us when their vehicle is tested and at roadside encounters. We look at the roadworthiness of the vehicle and at the operator's history of working within the traffic rules.
OCRS helps us to make sure we're inspecting more of the right people, and leaving operators who we know work within the rules to continue their journeys in peace.
But the OCRS system is not static. As part of our desire to work efficiently, we work closely with trade associations and business representatives to make the OCRS system even better at targeting our efforts.
And operators can access their score online. The information you can get about your OCRS will help you to see where you can make improvements to your score and reduce your risk of getting stopped at the roadside.
Signing up to manage your commercial vehicle compliance and access your risk score, is easy. Get your operator licence number handy and follow the instructions on our registration page.
As well as accessing your risk score, you can also:
monitor the annual test pass rates of your vehicles
identify causes of vehicle test failures
see information on roadside encounters, for example when one of your vehicles is stopped by one of our enforcement officers
Read more about how OCRS works.
 
Featured image courtesy of Shutterstock.