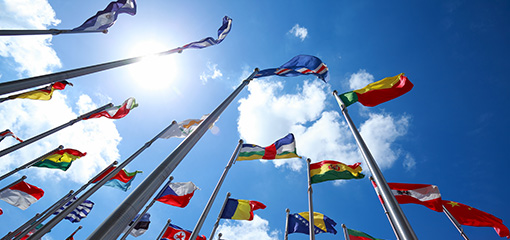 As we're sure most people are aware, Glasgow will host the 2014 Commonwealth Games next summer. Although not quite on the same scale as last year's London Olympics, next year's games will be a major international event and will still need careful and comprehensive planning. This includes making sure spectators and athletes alike are transported safely and efficiently.
Our interest lies in the safety element of this planning and – like last year – we will advise the Games' organisers on which parts of passenger transport law most affect them. So far, we've had discussions about the transportation needed for the Torch Relay, and as time progresses, this will quickly extend to passenger transport during the Games itself.   
A big event, such as the Commonwealth Games, offers unique circumstances and challenges. This means we have to think carefully about the safety related aspects of transport, such as operator licensing, drivers' hours, tachographs and vehicle maintenance. In striving to achieve what's likely to become yet another British sporting triumph on the world stage, we need to ensure that every element of passenger safety has been considered. So we will be working closely with the Games' organisers from now until the final event.
Featured image courtesy of Shutterstock.