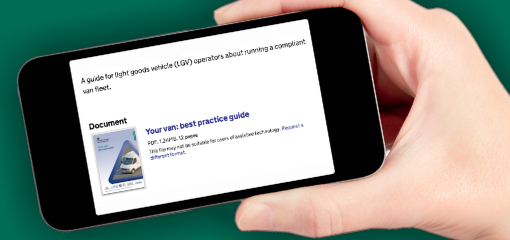 Many of our guides and manuals are now available as publications on GOV.UK in PDF format. And did you know you can download them straight to your smart phone or tablet to refer to whenever you need them?
By using the Adobe Reader app, you can download, store and manage all guides and manuals in PDF formats.
Adobe Reader is free to download on Android and Apple devices. Once you have installed the application on your device, you can then:
If you have an Android device, the file will download to Adobe Reader automatically. For Apple devices, tap the screen once and select 'Open in' on the screen, then 'Adobe Reader' to save the file to your device.
Other PDF reader applications are available on other devices. Please visit your device manufacturer's website for more details.