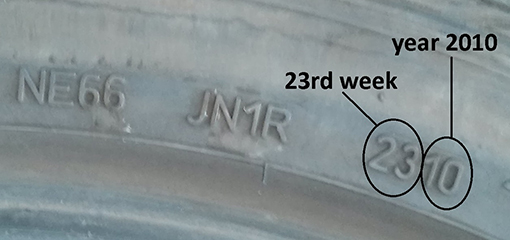 The Department for Transport has issued a safety recommendation on the use of older tyres by buses and coaches. Tyres over 10 years old should be fitted only to the rear axles of such vehicles as part of a twin tyre combination.
Find out how old your tyres are from the four digit code on the tyre wall. Tyres manufactured before the year 2000 have a three digit code.
If you are not sure about the age of your tyres, their general condition or suitability for use, seek professional guidance from your tyre contractor or supplier.
Read the Department for Transport's full safety recommendation on GOV.UK.