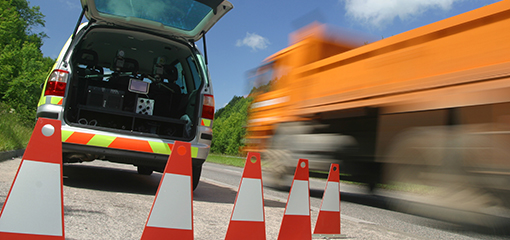 Since 1 April 2014, HGVs weighing 12 tonnes or more have had to pay a HGV Levy to use UK roads. Last year, we checked over 33,000 non-GB vehicles outside of a port boundary. This year, these checks will now include one to make sure the HGV Levy has been paid.
During the first month of enforcement, we inspected just over 4,000 non-GB vehicles on the road network and issued 306 fixed penalties for £300 for not having paid the HGV Levy.
Read more about the levy on GOV.UK.
We are increasing the Automatic Number Plate Recognition (ANPR) camera estate around the strategic road network so that we can specifically target vehicles with no levy in force
Customers can find out more about the HGV Road User Levy through Twitter @HGVLevy, facebook.com/HGVLevy and online. .