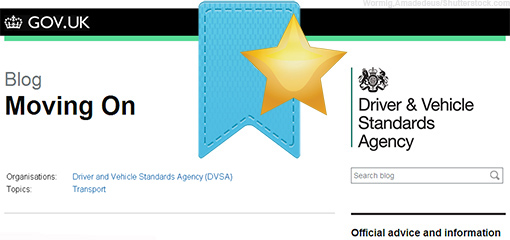 Did you know that you don't need to wait for the Moving On email to look at our blog? You can find the blog on gov.uk independently at  and browse through our weekly updates at your leisure.
We strive to provide information and advice that helps you to stay up-to-date with changes and compliant with the rules. Browsing through our blog more often will keep you one step ahead of the game.
We're working on the improvements you suggested in our recent survey – and thanks to all of you who took the time to complete it. If you haven't already done so, complete the Moving On reader survey to let us know what you think.
But for now, have you thought about bookmarking Moving On as one of your favourite web pages? You can stay up-to-date with the very latest from DVSA with your Monday morning coffee.