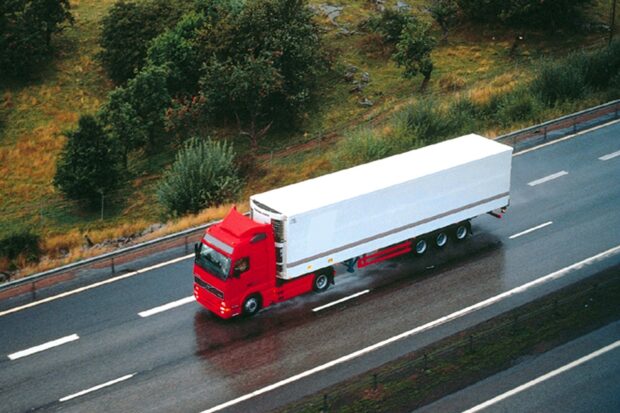 The major changes we introduced to the heavy vehicle test on 20 May went smoothly.  I'd like to thank everyone who made it possible, both in DVSA and the wider industry.
Although it's early days, we've picked up some trends I'd like to share with you. I also have a couple of things I need to remind you about before I talk about what the future holds.
What the test tells us
The data on the new test suggests that, with the exception of emissions, there's been little impact on test failure rates. This is in line with what we'd expected.
It's resulted in emissions entering the top 10 defects for both HGVs and PSVs and accounts for around 1% of test failures.
We're only a couple of months into the new test but we hope to see failures for emissions go down over a full year as operators become more familiar with changes to the test.
The increase in the emissions fail rate has happened because we've added several new or amended elements to this area of testing including:
using manufacturers' plate limits for smoke testing
using a stricter default limit for Euro 6 vehicles
checking for smoke coming from a DPF-equipped vehicle
checking if emissions control equipment is missing, modified or showing signs of tampering
checking if the engine MIL is operating correctly
We'll continue to identify trends on test failures and prohibition issues over the next few months.
Previously exempt vehicles
If you're taking advantage of the phased approach for vehicles that are no longer exempt, make sure you apply in good time for a plating certificate.
You'll need to do this before you get a test. Without a test certificate you won't be able to tax the vehicle next time it's due.
Don't forget that if you're using a fast tractor, any trailer, or a volumetric concrete mixer on the road, you should already have had it tested.
More information on previously exempt vehicles that now needing testing.
Diesel smoke testing
Authorised Testing Facilities (ATFs) should have had their diesel smoke meter replaced, updated to the new smoke testing limits or new software installed by September. If not, we may suspend their ability to test.
ATFs can let us know if they're still experiencing problems with their suppliers by sending an email to vtr@dvsa.gov.uk.
Changes to test certificates
As an operator, if you've had a test carried out on any of your vehicles since Saturday 14 July, you'll have seen that the test certificates are now printed on plain paper. This brings the certificates in line with those for the car MOT.
Trailer operators will also notice that there's no longer a trailer disc.  Instead, you can now find details of test history for lorries, buses and trailers on the check MOT history service.
We have also extended our MOT reminder service to cover heavy vehicles.
The future
As well as continuing to refine our manuals and standards, we'll be taking a look at new technology and the testing of electronic systems to make testing faster and more effective.
We're currently working on a digital transformation programme for heavy vehicle testing. This programme aims to transform how our frontline staff work at ATFs by enabling them to capture test information in real-time.
It'll also make it easier for our customers to do business with us as they will be able to access everything they need through a single online service.
As always, if you have any feedback or comments, please let me know. It would be good to know how you have found the changes to the test.
We'll continue to monitor feedback and provide clarification on any points that may come up in the future.