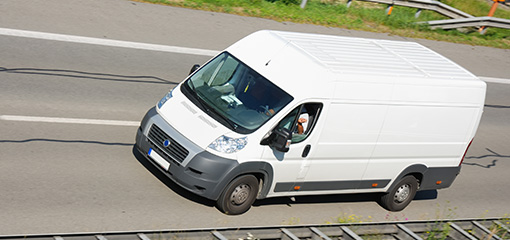 VOSA recently announced our intention to ramp up roadside inspections and other enforcement activities in a bid to improve standards of van operation.
Half of all vans (light goods vehicles) fail their MOT test. Many of these vehicles are also being driven in an unsafe condition, attracting a large number of prohibitions at the roadside, and found to be overloaded 90% of the time.
Van drivers must realise the cost of non-compliance. Poorly maintained and overloaded vans cause accidents, and therefore casualties. On GB roads in the last 3 years, for every six road accidents (involving at least one vehicle and resulting in injury) reported for HGVs, ten were reported for light goods vehicles.
You face fines up to £5,000, up to 2 years in prison and having your vehicle taken off the road if you don't take notice of the regulations for vans so:
make sure your van is always insured, taxed and MOT'd
follow the drivers' hours rules for vans over 3.5 tonnes
follow the GB domestic hours regulations for vans under 3.5 tonnes
follow EC drivers' hours and tachograph regulations for larger van or smaller vans with trailers
follow working time regulations – particularly mobile workers' regulations for vehicles over 3.5 tonnes
Read more about drivers hours rules.
We started to focus our education and enforcement efforts on this industry back in the spring. Between April and June 2013, we had:
244 vehicle encounters
99 immediate and 48 delayed prohibitions
60.25% prohibition rate
We stopped by the Fleet Van Summit in September to talk to customers and find out what issues are foremost in your minds. We are working hard with the industry, with trade bodies and associations to raise the standards of the van fleet through joint working, education and assistance and, if required, enforcement action. We have recently produced 'Your van: best practice guide' to help drivers and operators know what they have to do to stay on the right side of the rules.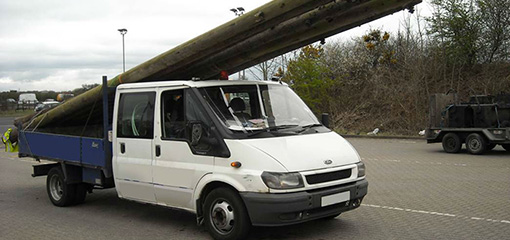 We have also put together a handy leaflet, Staying legal – the basics for van drivers, which explains the rules in an easy-to-read format. On the back is a van walkaround checklist that you can use to make sure your van is road legal and safe to use. Once you have read through it, it can be folded like a map and stored in your glove box for handy reference.
We are also working closely with local authorities and law enforcement to make sure that drivers who continue to flout the rules are stopped and set right.
Featured image courtesy of Shutterstock.