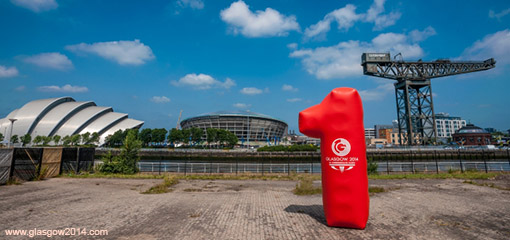 That's the question Joan Aitken, Scotland's Traffic Commissioner, is asking licence holders.
Miss Aitken has written to every truck, bus and coach operator in Scotland urging them to start planning ahead for the Commonwealth Games, which run from 23 July to 3 August, as they will be vital to the smooth running of the event.
This may involve you and your drivers. There will be road closures and restrictions on vehicle access prior to and during the Games in the Greater Glasgow area and on other key roads in Scotland.
Start planning now. The proposed transport arrangements could have an impact on your operations, including deciding whether you need extra staff to cover extended routes or extra services.
Bus operators, may need to amend your registered timetables – review them now to help you to plan ahead and get changes in place for the Games. It's important that services remain punctual.
We also expect a great many more cyclists on the country's roads during the Games – operators should make their drivers aware of this and ask them to take extra care.
Further information is available online regarding road closures, the Games Route Network (GRN) map, Games venues, delivering to venues, the Queen's Baton Relay and travel advice, traffic management and parking plans.
Operators can get further advice on licensing and bus registration matters from GOV.UK, including forms for registering and varying local bus services.