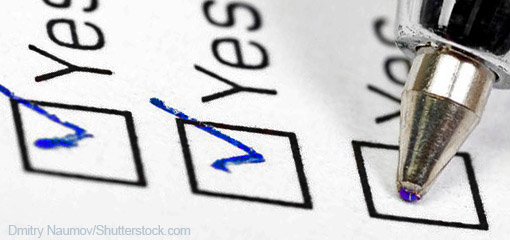 In January 2014, we asked you to take part in a reader survey to tell us what you think about Moving On. Many hundreds of you took part in the survey – thank you for the valuable comments you made.
Your feedback has helped us to understand where we can make improvements and what information is most important to you. You gave many suggestions for new subjects you would like to read more about, and we are already planning to use them as the basis of future articles.
Clear guidance to all drivers and operators on what VOSA expects to see re compliance
The results are positive
You identified the top benefit of reading Moving On as helping you to stay compliant with the rules. 93% of you told us that you think Moving On delivers this well or very well.
Overall 94% of you are satisfied with Moving On, with 66% telling us that we've improved our communications compared to a year ago.
It's a one stop shop for all the latest industry news and current affairs.
We're happy to hear that Moving On continues to help our readers stay up to date and compliant with road safety regulations. The suggestions and ideas you gave us are inspiring our future content and helping us to improve the way we provide information.
Training services
We discovered that a lot of trainers read our information, to pass on to learner drivers and transport managers in the classroom. We want to make it easier for trainers to use our information and plan to produce more 'how to' content and case studies of best practice.
Sharing, talking, emailing and printing
Over 95% of readers share the information we provide, with 73% preferring to do this face to face. Many of you use email and Facebook to share our content, while some of you are still printing out our information to share with your teams. So we have made Moving On more print friendly to support the way you have said you want to use it.
An excellent source of relevant information affecting the industry.