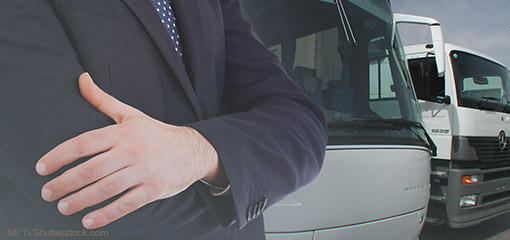 Transport managers have a unique role. You work for an operator to ensure that its vehicles are roadworthy and drivers comply with traffic and drivers' hours rules. At the same time you are also responsible to the wider public, through the traffic commissioner, for ensuring that your operator is compliant. That's why traffic commissioners value the role so highly and always remind operators how important you are.
The job can be demanding and looking after compliance standards for an operator's fleet and their drivers is a challenge. So traffic commissioners know how hard transport managers are working when your operator gets a satisfactory visit from DVSA.
For some operators though, things can go badly wrong. When it does, their transport manager will also usually be called before the traffic commissioner at the public inquiry.
But Traffic Commissioner Nick Denton is finding that transport managers are sometimes failing to turn up to explain shortcomings, which almost inevitably makes things worse. Transport managers who haven't turned up have given many excuses – including one who had 'work commitments', even though being at the public inquiry was vital to his duties as transport manager. Some don't even give a reason. Traffic commissioners are keen to promote the role and work of transport managers and tackle those who don't meet the standards or who don't spend the necessary time with their operators.
Traffic commissioners have used their powers to take away the professional competence and good repute of transport managers who flout the rules and ignore their obligations, preventing them from working in the whole of the European Union. Bans can range from a few months to an indefinite period. Commissioners can also tell transport managers to take specific action before they can work again – such as re-sitting their transport manager CPC examination.
To get an insight into the knowledge and responsibilities of the role, Mr Denton recently took the CPC exam and gained his standard international transport manager qualification. Mr Denton was impressed by the large body of knowledge which transport managers are expected to master and apply.
In most cases, transport managers admit when things have gone wrong or tell the traffic commissioner about the problems they are having. This allows the traffic commissioners to work with the transport manager to help them to learn from their experience and identify a solution for the future.
You can find out more about what the traffic commissioners expect from a transport manager, and how they deal with issues of repute and professional competence in the Senior Traffic Commissioner's statutory document: Transport Managers.