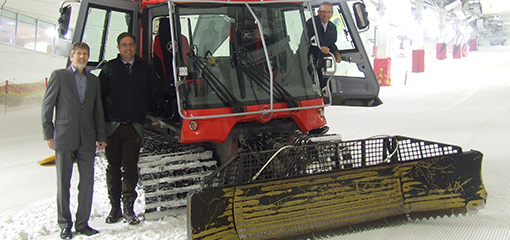 It may be sunny July, but the Highways Agency is already getting to grips with the issues likely to face operators next winter.
Highways Agency, which manages motorways and major trunk roads in England, is working on encouraging safe winter driving. Snozone in Milton Keynes provided the venue for a recent workshop to discuss the particular needs of the coach and freight industry - and now Highways Agency seeks your views on what they can do to make winter driving safer for you.
Your journeys are important to get deliveries to customers and passengers to destinations even during the harshest of winters.
Winter campaign manager Mik Barton says the Highways Agency wants to make sure they provide information that is both relevant and supportive of the industry during times of severe weather. It will reflect the fact that commercial drivers face different challenges to those of the private motorist. It will also include information for commercial operators, who continue to deliver for customers through a harsh winter.
Help the Highways Agency to support you this winter by sending in your views via our Freight or Coach survey