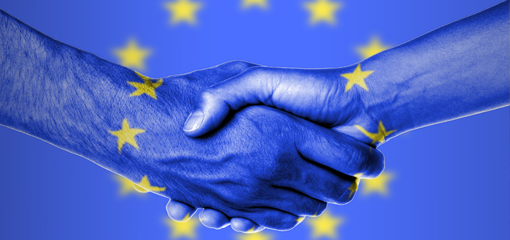 The European Union's roadworthiness package was agreed and published as 3 separate directives in the Official Journal of the European Union:
2014/45/EU Periodic Technical Inspection (our MOT or annual test).
2014/46/EU Registration Documents for Vehicles
2014/47/EU Technical Roadside Inspections
Although the 3 directives came in to force on 20 May 2014, they have implementation dates ranging from 20 May 2017 through to 2023.
These directives aim to improve road safety by agreeing the minimum common requirements for annual roadworthiness tests (the MOT) and roadside inspections of all vehicles within the Union.
These directives were formed from the European Commission's white paper, 'Roadmap to a Single European Transport Area – Towards a competitive and resource efficient transport system'. in which the Commission set out a 'zero vision' objective, which directs the Union towards close to zero fatalities in road transport by 2050.
Roadworthiness testing contributes to this zero vision by making sure that vehicles are kept in a safe and environmentally acceptable condition. Vehicles with malfunctioning technical systems can cause road crashes involving injuries and fatalities.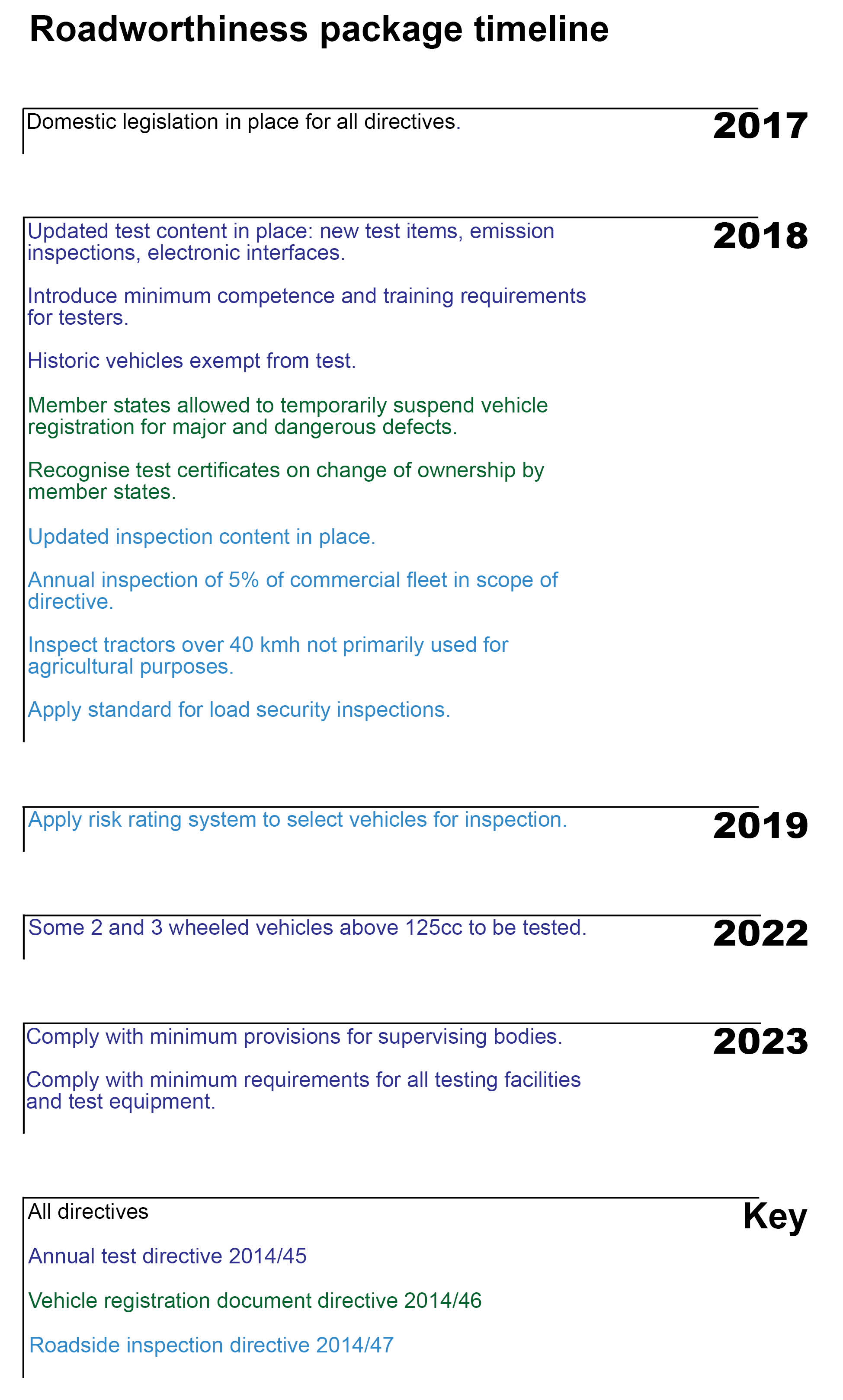 Over the next few months we will be looking at the content in detail and working with Department for Transport to form a plan that makes sure the necessary changes take place on time.
We will engage with all our stakeholders to develop the procedures and standards.
You can read each of these directives on the EUR-lex website. Select the pdf in your preferred language – English is EN – then use the bookmarks on the left to go directly to the numbered directive – 45, 46 or 47 – that you wish to read.