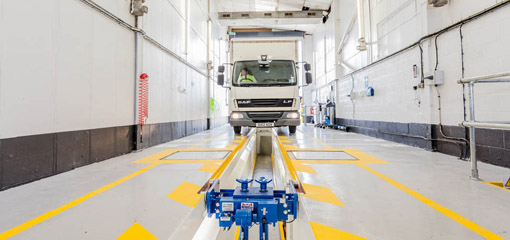 Commercial vehicle operators across South Wales and Herefordshire are now able to benefit from a more modern and flexible testing service for their vehicles.
DVSA has improved the service it provides to Authorised Testing Facilities (ATFs) and on Monday 9 March 2015, the new arrangements formally went live for those operating in the Next Generation Testing pilot area in South Wales and Herefordshire. Over the coming weeks, DVSA will expand this service across the whole of South Wales.
DVSA vehicle standards assessors will now be available 24/7 in the South Wales and Herefordshire network, subject to demand from ATF customers. ATFs there will now have direct access to a centralised support team to help with:
Scheduling availability for DVSA assessors and inspectors
Improved management of pre-funded accounts, which can be used to pay for DVSA services
Daily test reports
Reporting problems such as equipment failure or calibration issues
Later this month, the improved services will also roll out in the South Yorkshire area.