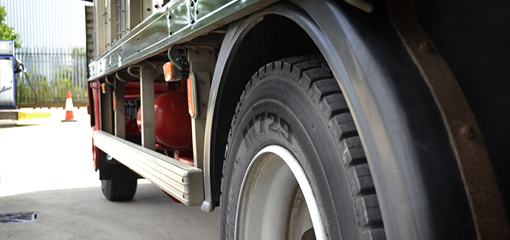 Having an effective way to report defects should be a key part of your vehicle maintenance regime. It's also a good way to make sure your drivers know which defects to look for. This could include locked emergency exits or missing break-glass hammers on buses and coaches.
It's estimated that 85% of roadworthiness infringements could be avoided if the driver does a walkaround check before starting the journey. Operators are often called to public inquiries because drivers have missed defects during their walkaround checks, or in some cases haven't done checks at all. If you audit your drivers regularly, you'll know how well they're keeping on top of this vital work.
Your drivers aren't expected to be mechanics but their vehicles should be in a good roadworthy condition before they go out on the road. A reminder or re-education at toolbox talks, or on a one to one basis about the importance of walkaround checks could prevent a prohibition or further investigation.
You can share these walkaround checklists with your drivers, explaining what checks are required for trucks and buses.