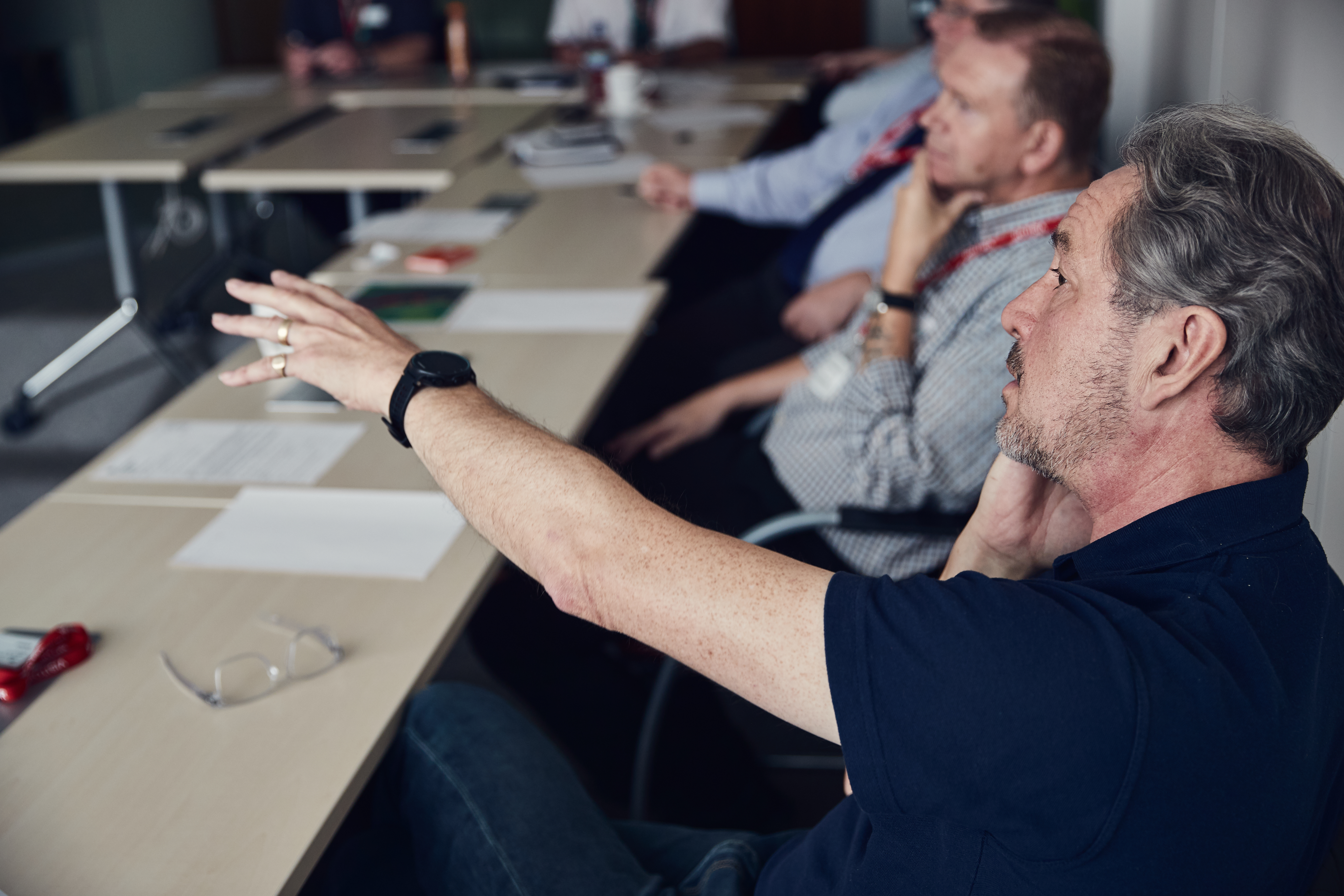 To keep your Driver Certificate of Professional Competence (CPC), you need to do 35 hours of training, every 5 years.
Whilst many drivers, and their employers, schedule periodic training over the 5-year life of their Driver CPC card, we know some still wait until the last minute.
Over the summer months, many Driver CPC training courses tend to get booked up quickly, as more drivers plan their training.  This can make it difficult to get a space on some of the more popular courses.
To make sure you're able to choose the courses that are most suitable for you, I'd encourage you, and your employer, to plan your training well ahead of the expiry date of your Driver CPC card.
Develop your skills and knowledge
Last year, we looked into ways we could improve our relationship with drivers and operators.  Some of the comments we received about the training drivers need to do, showed that some drivers aren't using their periodic training effectively.
Drivers are able to take the same course over and over again, which makes it a lot easier for them to pass and is pointless.
We know that there are some courses, such as first aid or fuel efficiency training, which are beneficial for drivers to repeat.  These courses are really important to do and it's good to keep your knowledge up to date.
But, repeating a course because it's cheap or easily accessible is not a good use of your time or money.  Even if you've been driving for many years, it's important to refresh your skills and update your knowledge. And, if you're an employer, keeping your drivers up-to-date with the latest rules and vehicle technologies can help reduce running costs to your business.
Providing excellent customer service
If you drive a bus, you are required to undertake disability awareness training.  Customer care courses are available as part of Driver CPC periodic training.  These sorts of courses can really help drivers understand their customers, and help businesses provide quality customer service.
One aim of Driver CPC is to improve road safety.  There are a number of courses to help drivers improve the safety of vulnerable road users, such as cyclists. Some courses will even take you cycling in urban environments, to give you a better of understanding of what situations cyclists and pedestrians face on the roads.
Other courses encourage drivers to think about the long-term consequences of accidents and challenge any bad behaviour you might see others do. This could include using mobile phones while driving, or being encouraged to drive when you're overly tired.
Monitor how much training you've done
As a professional driver, you can check how much periodic training you've done and when your DQC will be issued at GOV.UK.   I'd encourage you all to register with this service so that you can monitor your training and ensure your record is up-to-date.
You can find out more information about Driver CPC courses that are available in your area using our 'Find Driver CPC training courses' service.
I hope this blog post reminds you about what sort of training you can take, and if you've done any really useful training recently, please share that in the comments below – it might help other drivers find a great course for them.