Gareth Prismick is a DVSA vehicle examiner. He runs the DVSA Enforcement Twitter account.
As a DVSA enforcement officer, I've inspected a lot of vehicles and found a lot of defects. Some of them boggle the mind and defy imagination (and reason, and logic).
Here's a selection of the things my colleagues and I have come across recently. They're real eye openers!
Bricking it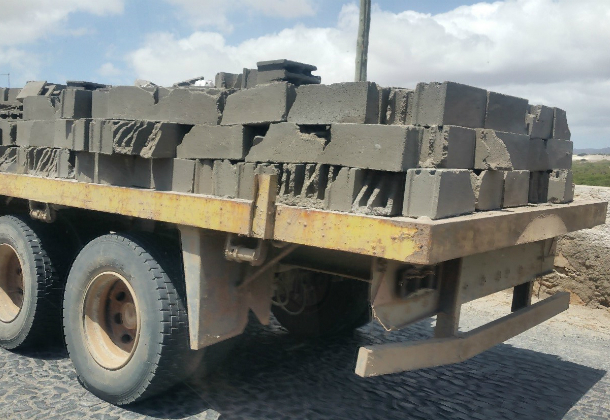 This poorly maintained trailer had missing number plate, broken lamps and no load security amongst some of the defects noted.
Arguably worst of all was the lack of load security. There's nothing but gravity and friction holding these bricks in place. A bump, a sharp turn or some sudden braking could have seen them scattered across the road.
The possible consequences of that happening don't bear thinking about.
The driver might have found our useful load security guide some pretty interesting reading. It could have saved him a fixed penalty!
Tyre pattern baldness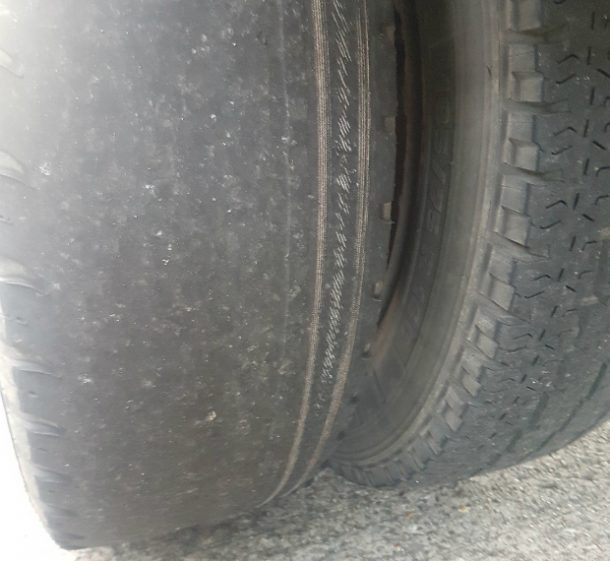 With the F1 season under way, this chap was driving around on a tyre that mimicked a racing slick!
Walkaround checks are a vital part of a robust maintenance regime! If this driver had done one, he probably would have noticed his tyres were bald, reducing their grip on the road.
This prohibition and endorsable fixed penalty could have been avoided had the driver carried out an adequate check of the vehicle prior to driving it on a public road.
This corrosion…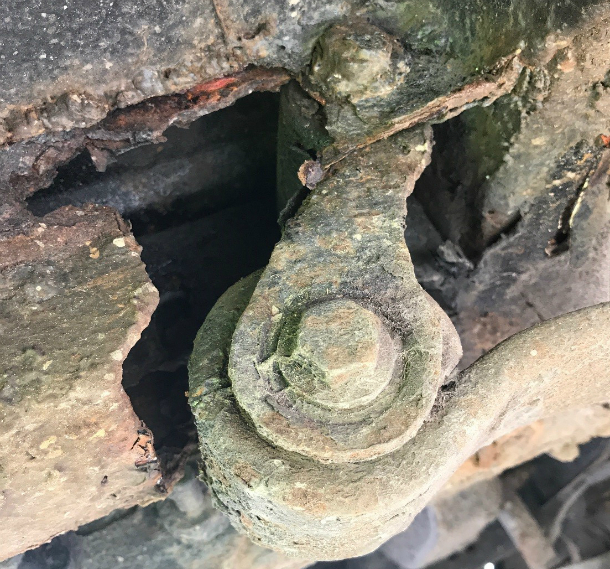 This is a picture of a corroded rear suspension mounting on a van by one of our vehicle examiners. The leaf spring shackle was close to detachment!
If the spring had become displaced, the driver of the vehicle would have lost control. I don't need to tell you how dangerous that could have been.
Vehicle corrosion should be continually monitored, and regular vehicle inspections should be carried out as part of a robust preventative maintenance regime. Obviously I can't say for certain the driver of this vehicle hadn't done that, but I'd be surprised if he had.
Old tyre failure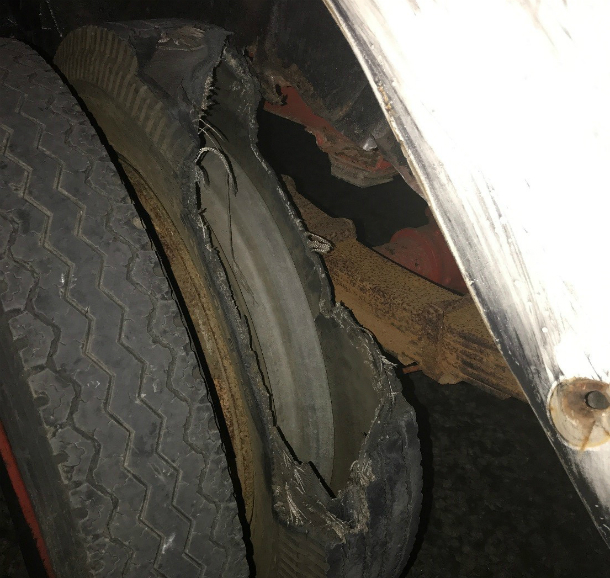 This vehicle was stopped as it passed our Enforcement team on the M4 motorway – it sounded like a steam train approaching!
The driver had just purchased the vehicle to restore. The tyre was very old and the structure had failed, causing the structure to separate.
Monitoring old tyres is vitally important. They may appear ok to the naked eye, but the hidden structure may well have deteriorated and be in a poor condition.
We'll support DfT in their consultation into the possibility of banning older tyres.
A cracking find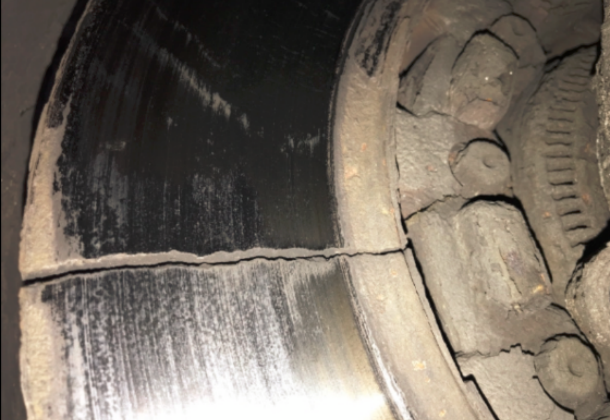 This was certainly a 'cracking find' by our vehicle examiner!
This semi trailer brake disc had split completely through. Failure was imminent and the chances of detachment were fast approaching.
We issued a prohibition to prevent the trailer from continuing its journey. That meant the driver couldn't continue until he'd replaced or repaired the brake disc. If we hadn't, the outcome could have been horrendous.
This highlights exactly why DVSA's enforcement staff check vehicles at the roadside. Without our intervention, this driver would have carried on with this badly defective brake disc still on his vehicle.
To see more shocking things our enforcement staff find at the roadside, check out the DVSA Enforcement Twitter account.