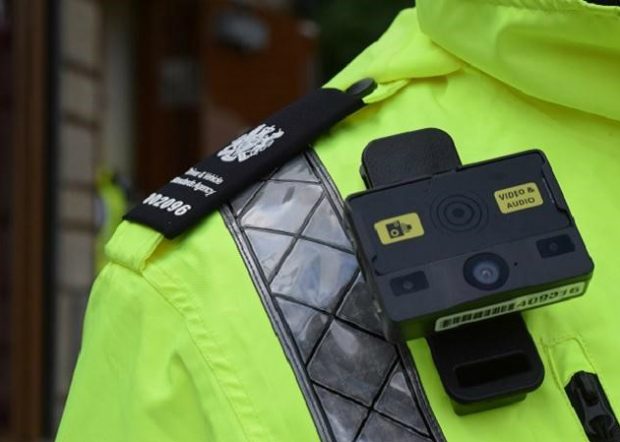 DVSA's frontline enforcement staff are out in all weathers, all times of the day, keeping Britain's roads safe. They do a tough job and they do it well.
But even though they do vital work keeping motorists and their families safe, they sometimes receive abuse from the drivers they stop and penalise.
You might think this is just part of the job, but we disagree. That's why we decided to trial the use of body cameras on some roadside enforcement checks.
A small minority
You may be surprised to know that since 2016, abuse against our staff has risen by over 50%. I'm sure you'll agree this is unacceptable.
While the majority of people we see at the roadside are polite and considerate, a small number can be aggressive and threatening towards our examiners.
These people can have a serious effect on our staff, and they give lorry drivers a bad name. We've resolved to do everything we can stop them.
What are body cameras?
Body cameras are exactly what you might imagine they are. They're small devices, about the size of a mobile phone, usually worn on the chest, which record video and audio, much like a personal CCTV device.
The police have been using this type of cameras for a number of years. More recently, traffic wardens have started using them.
So far, using these cameras has been a success. They've allowed us to capture and deter abuse against our enforcement staff, including physical violence and verbal aggression.
Our staff like it
One roadside examiner, when using the newly introduced camera stated:
I did not actually have to switch the camera on, but I had a driver who was a bit volatile, for example, raised voice and arms flailing.

I pointed to the camera and warned him that I would switch it on and record if he did not calm down. This was enough, as he curtailed his behaviour straight away and I didn't have any further problems with him.

So the mere threat of recording did the trick!
Protecting privacy
Of course collecting large amounts of video does raise concerns around people's privacy. We're very sensitive to these concerns and take them very seriously. When we use body worn cameras, we have strict guidelines about what happens to the footage.
As with all organisations who use CCTV, or in fact any data, there are laws which say what we can do with the video. This makes sure we always follow the rules when collecting, processing or storing data, including video.
These rules mean that:
we cannot store footage unnecessarily
footage can only be accessed by or given to authorised people
footage is stored securely if it is kept
What next?
We're looking at making the use of body cams standard across all DVSA enforcement staff, but we need to run another trial before we do so.
They're now going through further trials, and we hope their introduction will make our roads a safer environment for everyone - including our staff.
As ever, please feel free to leave your feedback in the comments section below.