We restarted annual testing at Authorised Testing Facilities (ATFs) 4 months ago.
Since then, we've inspected over 232,000 vehicles and trailers.
We're issuing MOT exemptions so vehicles and trailers can stay on the road while we manage demand.
Most are getting one 3-month extension to their test date. But, in some cases, we're issuing 12-month exemptions – where there's evidence of a higher level of compliance.
How are exemptions being applied?
Every vehicle and trailer with a test date between March 2020 and March 2021 will get an exemption.
We've created a quick visual guide to how it works (please see image below).
12-month exemptions for Earned Recognition and qualifying OCRS only apply to vehicles and trailers added to operator licences or notified to us by 21 August 2020.
How to find out new test dates
If you are an operator, ATF or other interested party (eg. leasing companies), there are a few ways to access the new test expiry dates for vehicles and trailers.
We have now finished adding exemptions to all vehicles and trailers, except those which have a first test coming up.  We can only add these exemptions one month before they are due.
What happens if an exemption has not been added?
Check the eligibility criteria first.
For example, for 12-month exemptions, operators will need to check if the vehicle was on their licence by 21 August 2020 (the cut-off date for applying 12-month exemptions).
If a vehicle or trailer should have received an exemption but it has not been applied, contact us at: test.exemptions@dvsa.gov.uk.
Toolkit for ATFs
We've put together a toolkit to help ATFs manage their testing schedule and work with operators to plan future tests successfully.
We hope this pack will provide some guidance and materials to support ATFs while exemptions are in place.
ATFs do not have to use any of the material in the pack but by working together to help everyone understand what needs to be tested now – and in the future – we can continue our recovery of heavy vehicle testing.
Here's the Heavy vehicle testing exemptions Campaign Toolkit
Images
You are free to use these images for your communications - just right click on them and save them to a drive on your computer.
Visual guide: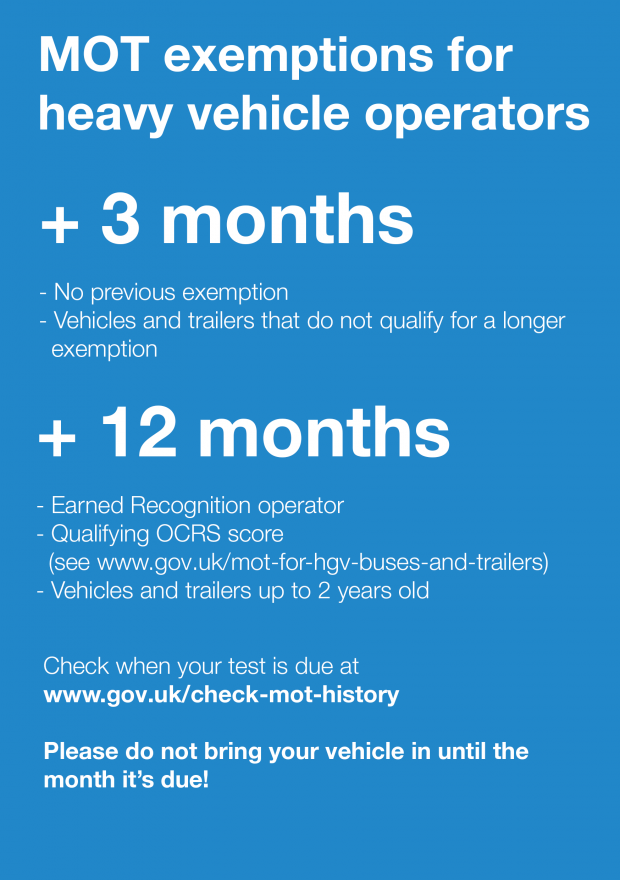 Email banner:

Facebook images: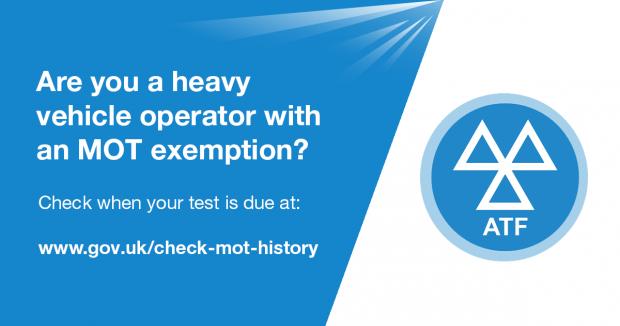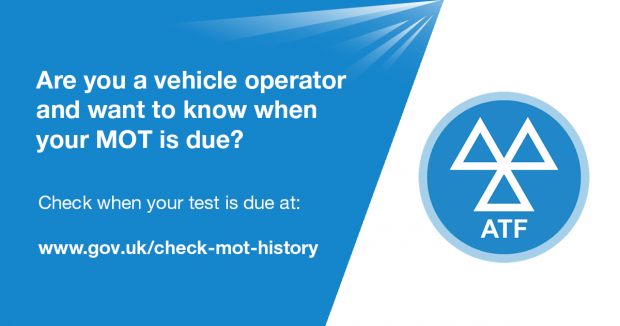 Twitter image: