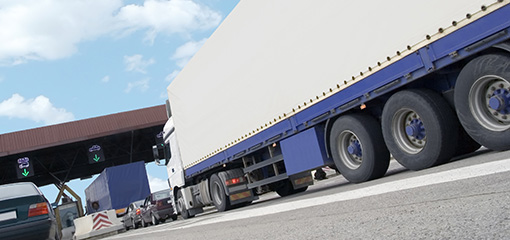 We are one step closer to a new, time-based user charge for all heavy goods vehicles (HGVs) using the UK road network in April 2014. Last week, Northgate Public Services were appointed to develop and operate the foreign operator payment system for the HGV road user levy.
The foreign operator payment system will allow foreign operators or drivers to purchase the levy before they enter the UK. The system will also create a database so that we can identify hauliers who have not paid.
Transport Minister Stephen Hammond said:
'Getting the foreign operator payment system right will be crucial to the success of the levy.'
For UK vehicles the levy will be paid alongside vehicle excise duty – which will be reduced in line with the levy to make sure that most UK operators see no rise in the total amount they pay. It will also be collected through existing agency channels, so there will be no additional administration cost.
Find out more about the HGV road user levy.
 
Featured image courtesy of Shutterstock.