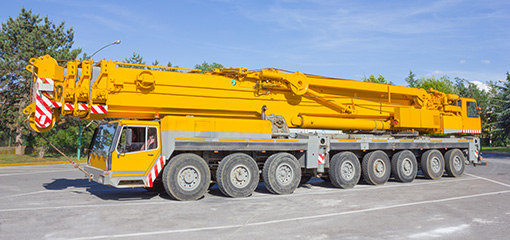 Mobile cranes operating under the Special Types General Order (STGO) are not subject to the braking requirements listed in VOSA's HGV inspection manual.
VOSA has been working with the Construction Plant-hire Association (CPA) to clarify the in-service brake performance testing requirements for these vehicles.
The brake performance requirements for mobile cranes operating under STGO are listed in Technical Issue Notice – or TIN – 104. Read TIN 104 on the CPA website (scroll to the bottom of the page).
Featured image courtesy of Shutterstock.