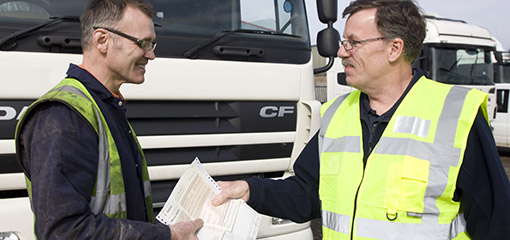 After many months of careful planning, we have launched the Next Generation Testing (NGT) pilot in South Wales, Hereford and parts of the Midlands. The first Vehicle Standards Assessors and Specialist Vehicle Standards Assessors have begun work and we're now testing NGT concepts in a live environment.
Next Generation Testing is the next step in our plan to make vehicle testing even easier for our customers. It includes:
flexible working over 37 hours between 6am and 10pm Monday to Friday and until 8pm on Saturdays
an automated scheduling system to deploy our staff in the most effective and efficient way
support for our testing staff, irrespective of what time of day they are undertaking vehicle examinations
All ATFs operating within pilot network will have their tests conducted by NGT staff.
NGT Chief Operating Officer Steve Jordan says it is the start of something special:
"NGT is a modern and innovative new design for the delivery of bus, coach and truck roadworthiness testing in the UK.
"With testing mainly carried out away from DVSA at privately-owned testing facilities, we're creating a modern, flexible and customer-focused service that meets customer needs now and in the future."
Over the next 6 months we will gather and analyse feedback from ATFs, customers and the staff themselves to evaluate the success of the pilot and discover what lessons may be learned.
Email ngtqueries@vosa.gov.uk for further information about Next Generation Testing.