Following a consultation, fees for HGV and PSV annual tests will fall from 1 October 2014 for customers who use ATF sites.
Over 80% of all annual tests take place at private ATF sites. Customers who use these sites will no longer have to contribute to the cost of DVSA facilities. This means that test costs will fall by an average of around 3.5%.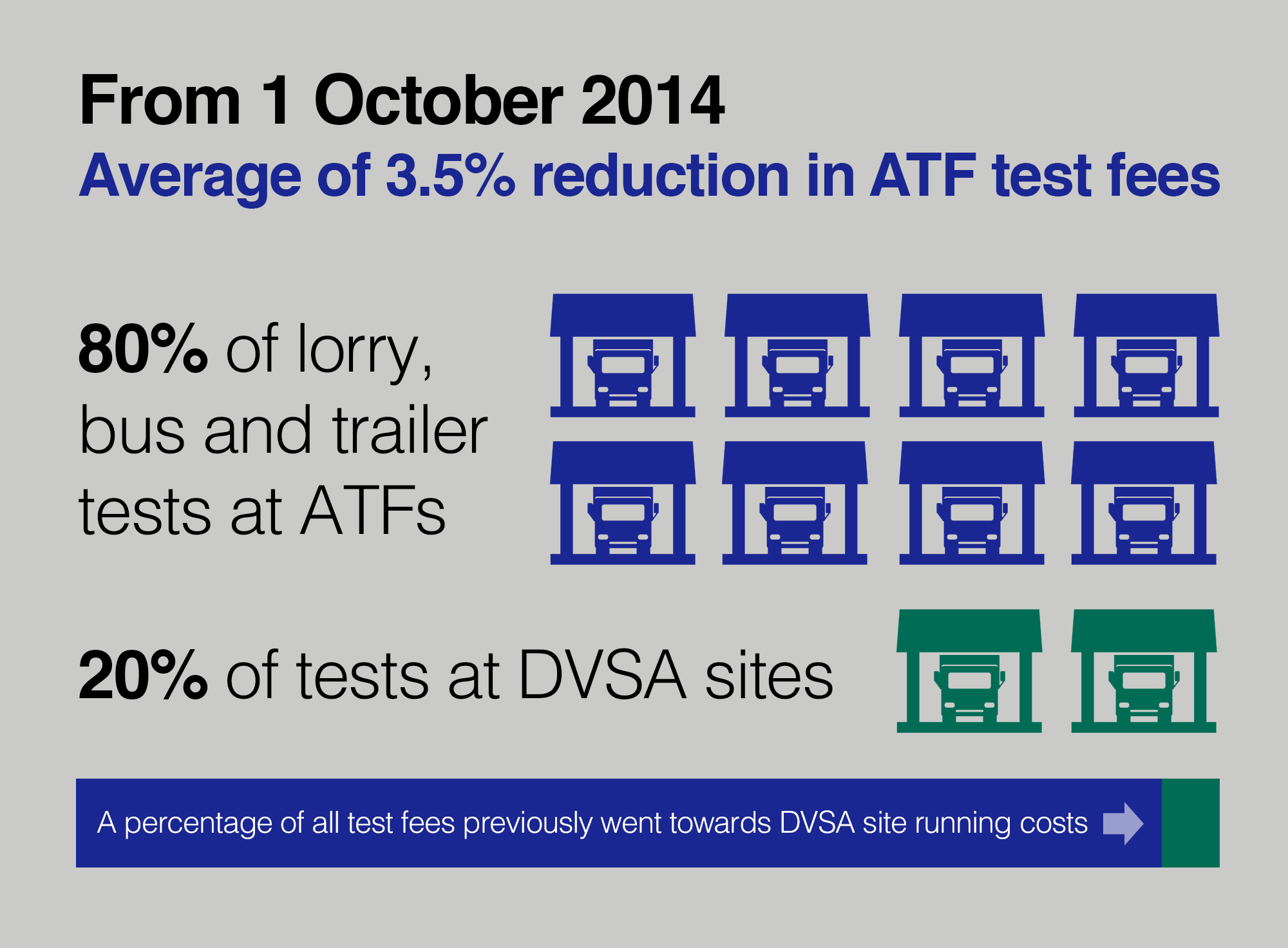 However at DVSA sites, where the cost of delivering tests is higher, fees will increase by an average of around 18.5%.
DVSA plans to provide at least 85% of annual tests from ATFs by 31 March 2015.
In addition to the changes to test fees, DVSA is also adjusting fees for HGV and PSV operator licences. These will rise by 1% to cover the running costs associated with the National Register of licensed operators.
For more information on the new fees, see the response to consultation on GOV.UK.