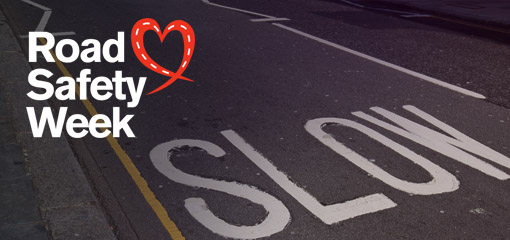 Look out for your staff, customers and your community by taking part in Brake's Road Safety Week, from 17 to 23 November 2014.
Road Safety Week is a great time to raise awareness about road safety. The theme of Road Safety Week 2014 is 'look out for each other': reminding everyone of the ways we can help protect one another on roads.
Brake particularly calls on drivers to protect people on foot and bike by slowing down to 20 mph in communities, looking twice and taking it slow at junctions and bends. You can also use the event to promote road safety issues important to you and your business.