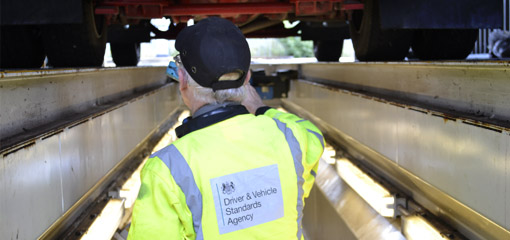 Earlier this year, DVSA completed a major review of test times for heavy vehicles, to help make test scheduling more efficient.
We're now reviewing test times for:
Individual Vehicle Approval (IVA)
Motorcycle Single Vehicle Approval (MSVA)
Carriage of Dangerous Goods (ADR) inspections
As part of this study, professional timers will be visiting Authorised Testing Facilities (ATFs), Goods Vehicle Testing Stations (GVTS), and Privately Owned Test Facilities (POTFs) to time these tests.
The timing practitioners will follow DVSA health and safety requirements and won't interfere with the examiner during testing. They'll carry appropriate identification at all times and will be timing the test process itself, not the examiner. They will not interfere with vehicle testing.
If you have any questions please email Simon J Griffiths.