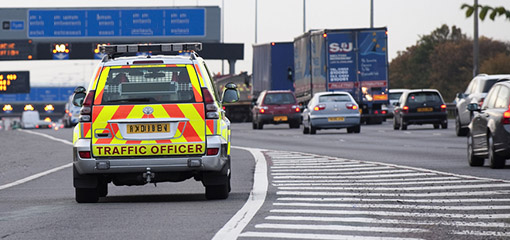 In September 2014, we began a joint working initiative with the Highways Agency (HA) to stop commercial vehicles at the roadside for the purpose of a DVSA inspection.
The results of the pilot are being evaluated, however initial feedback is showing that the joint exercise has been beneficial for both agencies. As a result, traffic officers will continue to stop some commercial vehicles near Doxey, on the M6, until the end of the financial year.
Look out for further information in Moving On, once the results of the pilot have been evaluated.
Image supplied courtesy of Highways Agency