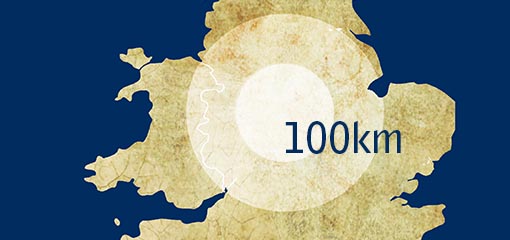 Soon some vehicles will no longer need to be fitted with tachograph recording equipment and their drivers will not have to comply with EC drivers' hours rules, but with GB drivers' hours rules instead.
From 2 March 2015, a new European regulation EU 165/2014 (PDF 2 MB) will replace EEC 3821/85, setting out requirements for the construction, installation, use, testing, and control of tachograph recording equipment.
The new regulation increases the journey distance for exemptions from 50km to 100km from the operator's base. This will apply to:
Vehicles or vehicle trailer combinations with a maximum weight of 7,500kg which are:- Used to carry materials, equipment or machinery for the driver's use in the course of their work, and when driving the vehicle is not the driver's main activity.- Used to carry goods and are propelled by natural or liquefied gas or electricity.
Vehicles used to carry live animals from farms to local markets or from markets to local farms or slaughterhouses.