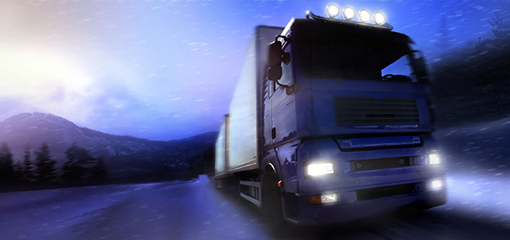 In recent years, around two thirds of the Highways Agency's gritter activity has taken place from mid-January onwards and the past two weeks have already been extremely busy.
Now is a good time to reflect on your company's winter preparedness and look at ways you can reduce the impact of severe weather to your operation. Looking ahead to February and March, weather to prepare for includes high winds and heavy rain, as well as snow and ice.
There is general advice from the Highways Agency, with regular updates on their Twitter and Facebook pages. More specifically, for the freight and coach industries, the Highways Agency has produced winter information sheets for distribution to drivers, plus posters to display in depots and fleet management offices.
As well as the information sheets there are posters you can display. One aimed at drivers and one for fleet managers.
Depot / truck stop poster: "Keep on trucking"