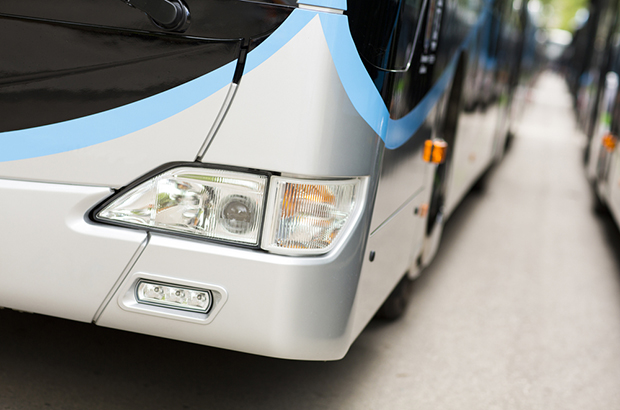 In April 2015, the Driver and Vehicle Standards Agency (DVSA) introduced a new headlamp aim test for heavy vehicles. We changed the test following significant research which resulted in a report on the effect of road safety. The report was produced by the Transport Safety Research Centre (TSRC) at Loughborough University.
TSRC conduct world-leading research into road and vehicle safety and the behaviour of road users. Their research is based on real-world accident studies, studies of driver behaviour and statistical analysis of accident, health and mobility data. Their data provides important evidence and information that governments use to develop road safety policies that help industry improve transport products and services.
The headlamp aim test provides a more consistent standard
Headlamp aim is the most common failure item at annual test for both trucks and buses, and the new headlamp aim test was introduced to provide a simple, more consistent headlamp standard. The new standard aligns the headlamp aim test with the 2010/48/EU and 2014/45/EU directives.
During the trials, testers found headlamp assessment much easier to apply, and we've conducted a 9 months review as part of the change process.
Data collected between April and December 2015 shows the fail rate has significantly decreased since the introduction of the new test, compared to the previous year.
The tables below show the improved test rates for Heavy Goods Vehicles (HGVs) and Public Service vehicles (PSVs) between 2014 and 2015.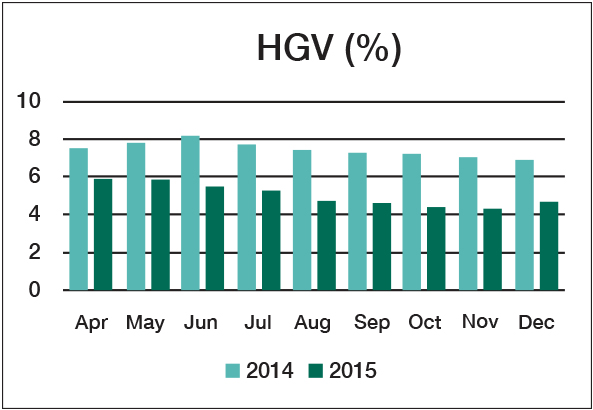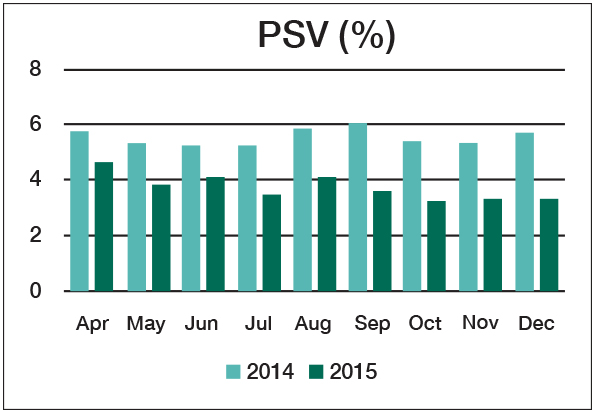 More information about the changes to the headlamp aim test for heavy vehicles can be found on GOV.UK along with our guide to help vehicles pass an annual test .
Image courtesy of Shutterstock.com