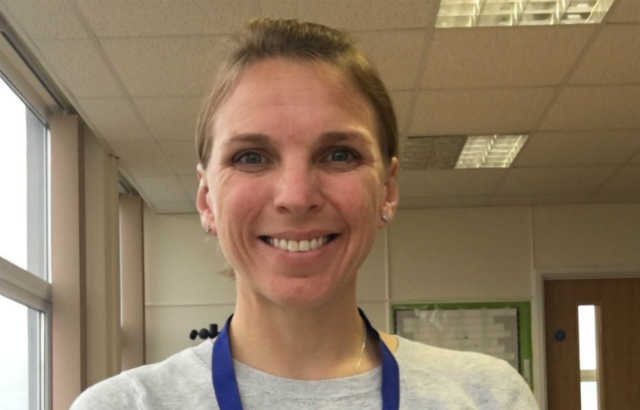 Zoë Murray-Ross reluctantly decided to leave her post as Head of Enforcement in January 2018, due to a change in personal circumstances.
Hello there, I'm Zöe Murray-Ross - the new Head of Enforcement for DVSA.
I thought I'd introduce myself, to let you know a little bit about me and my background, and to set out what I'll be doing at DVSA.
Where I've come from
Before coming to DVSA, I spent 18 years in the British Army. Having joined as a Private in 1999, I was chosen for leadership training and went to the Royal Military Academy Sandhurst.
In 2001, I was commissioned from Sandhurst as Second Lieutenant and initially joined the Staff and Personnel Support Branch (Combat HR), but after four years decided to transfer into the Royal Military Police.
I moved up to the rank of Major and, after commanding my own Provost Company in Germany, I moved to Catterick to finish my time as a Regimental Second in Command. My main reason for making this decision was the desire to lead people that could make a real difference.
My role throughout my career has included oversight and management of large volumes of investigations. These ranged from military offences, like fighting and drunkenness, to low-level civil offences, like assault and theft. I also provided day-to-day policing advice to the wider army and managed my soldiers through lots of different activities.
During my 18 years with the army, I travelled the world, including assignments to Germany, Canada and Australia, and operational tours to Northern Ireland, Kosovo, Iraq and Afghanistan. As you can imagine, each of these places posed their own challenges for both me personally and the people under my leadership.
It gave me a wide perspective on the world, and instilled both a strong work ethic and a strong moral compass.
Why DVSA?
I decided to leave the military because I now have a young family, so didn't want to travel to some of the most dangerous parts of the world anymore! But I wanted to stay somewhere, like the army,  where the work I do can have a real, positive impact.
So, when the Head of Enforcement role came up at DVSA, I leapt at the opportunity. It fit the bill in terms of making a difference and having a positive impact.
Also, there's a lot of overlap between my old job and my new one. There, I managed staff investigating military crimes and here I'll be managing staff investigating non-compliance and fraud, amongst other things. So I thought it would be a good fit for my skills and experience.
What I'll bring to DVSA
I'm still new and my first aim is to understand exactly how the DVSA jigsaw fits together and how our enforcement activities work. Once I've had some time in post I will be able to consider making potential changes and improvement.
More generally, I'll bring my years of experience as a leader and manager. It's all about the people. I love working with people and getting the best I can out of them.
The work our enforcement staff do - from fraud investigations to roadside checks - has a real, tangible effect on road safety.
I can't wait to get stuck in.
What else?
In my free time, I both coach and take part in ironman triathlons. My enthusiasm far outweighs my talent, but I have completed IRONMAN Wales, Escape from Alcatraz and many half marathons.
I'm also a swimming instructor and own 2 crazy Boxer dogs!