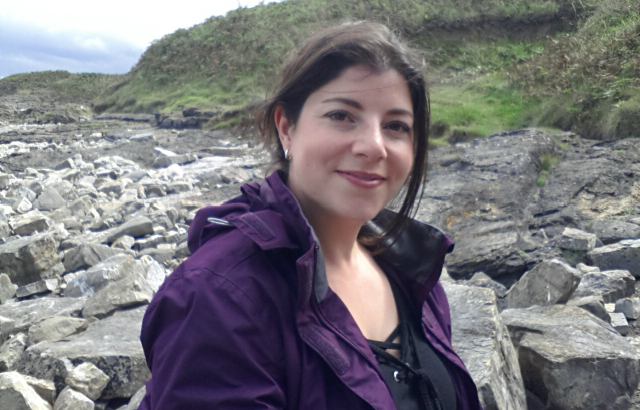 My name's Ruth Kyriacos and I've been a DVSA vehicle examiner since 2002.
Because it's International Women's Day, I wanted to let you know a little bit about my experience of working for DVSA as a woman and how rewarding the past 16 years have been.
Over the years as a vehicle examiner, I have noticed a shortage of engineers and a lack of female presence within engineering roles. I decided to write this blog to show that DVSA is a very welcoming and inclusive place to work.
On the front line
My main role is to make sure lorries and buses are safe to drive on UK roads and that vehicle testing stations are working properly.
I carry out roadside vehicle examinations of lorries, buses, coaches and any other vehicle on the road that needs checking.
The variety and severity of the things I've found has been interesting. It ranges from blown bulbs and defective brakes, to flat, bulging, or bald tyres, and missing wheels.
Born with motor oil in my veins
I grew up in the trade - my dad owned his own workshop and was a motor vehicle engineer. I was always surrounded by cars and engineering, and I spent most of my weekends and school holidays going to work with him.
I loved being outside, on my feet, fixing things and understanding how things worked. I knew I wanted to be an engineer and dreamed about testing and developing vehicle engines.
When I left school, I achieved my Higher National Certificate in Automotive Engineering and also obtained a City & Guilds Level 3 in Vehicle Mechanical & Electronic.
After I qualified, my mum heard about a job as a vehicle examiner working in London. The job sounded perfect and would give me a chance to use my skills and education.
Lots of opportunities
When I joined, I was DVSA's youngest vehicle examiner, as well as the first female vehicle examiner!
I've been encouraged to apply for promotions, but I like getting my hands dirty and promotion would mean working in an office and managing staff.
That might be the right thing for some people, but I love what I do too much to give it up! My managers and colleagues have always been really supportive of me, and there's definitely progression there if you want it.
A great place to work
Working for DVSA is rewarding and stimulating, as Vehicle Examiners do a very important job keeping Britain's roads safe.
Being a woman has never got in the way of my career within DVSA and my colleagues and managers have never treated me differently because of it.
So, if you're a woman and you've got a background in engineering, don't be put off applying for a vehicle examiner job with DVSA. It's a great job and a great place to work.
Starting Thursday 15 March, DVSA will be hiring 40 vehicle examiners across the country.

Sign up for job alerts