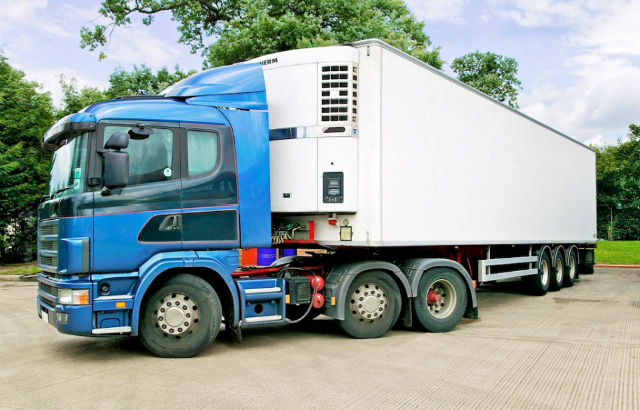 In another of our guest blogs from the Traffic Commissioners, they explain why they're moving away from paper licensing applications.
Whether it's buying vehicles, checking a bank balance, paying a tax bill or filing a Companies House return, practically every business transaction can be done online now.
And, as commercial vehicle operators, you're just as savvy as everyone else in doing things digitally.
From 1 April 2018, our paper application forms won't be available to download on GOV.UK and we wanted to tell you why.
Your future's digital
When the new Vehicle Operator Licensing (VOL) service launched in 2016, it gave operators the chance to do more online.
For example, we've recently introduced GOV.UK Verify which allows you to sign an application digitally for the first time.
But, we want to get more people using VOL service. There's lots of advantages if you do – especially if you're trying to get some extra vehicles on your licence or pay your continuation fees.
You'll also get quicker decisions if you're a compliant operator. The average processing time for online goods and PSV major applications is currently 6 weeks. Paper applications take much longer to process (on average nearly 9 weeks).
Why people still use paper
Our paper application forms are still available online and we know lots of people downloaded them in 2017. In fact, there were over 27,000 views of the HGV application form alone on GOV.UK.
So, we've done some research to find out why people are still applying by paper when the digital service is available.
It's been really interesting to hear about the ways you run your businesses and how you view the operator licensing service. We spoke to operators from different sectors, those running start-ups and existing businesses, as well as sole traders and larger firms.
What we've found is that you're already using online accounts and working digitally in most areas of your business. But when it comes to operator licensing, people in the industry often recommend using the paper forms because that's what they've always done.
It's not that you don't want to apply for extra vehicles or update your address details online. It's just that, some of you still associate operator licensing with a paper application.
Getting the best service
We want you to get the best service as a compliant operator and this means encouraging more people to apply online.
That's why, from 1 April 2018 you won't be able to download our paper forms from GOV.UK. They'll still be available through the Contact Centre for operators who don't have access to our digital services though.
The Traffic Commissioners perform a really important gatekeeper role in deciding who gets to run vehicles and how many they can operate. That won't change, because more applications are made online and can be processed more quickly.