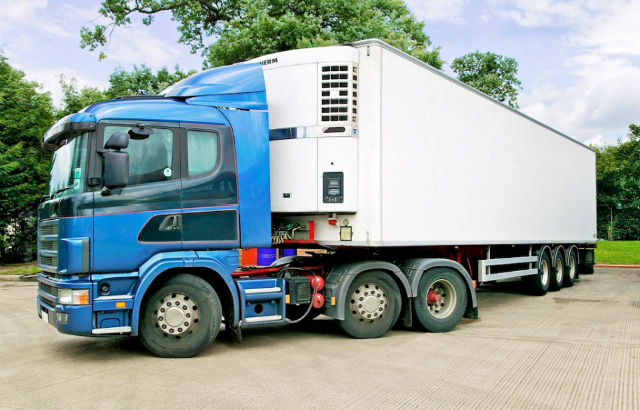 Today, Monday 23 April 2018, we've updated the Guide to Maintaining Roadworthiness.
It'll still give you advice on different types of inspection, inspections intervals, data storage, and essential reviews.
But, by working with the industry, we've made changes that will improve the guidance for operators and maintenance providers.
So, I wanted to let you know about some of the most important changes we've made.
Removing the inspection frequency graph
After listening to you, we learned that some of you felt that the graph at Annex 4 was too rigid and didn't encourage basing intervals on real life.
We've now included a table with examples of time-based frequency for various operating conditions using case studies. These encourage you to take a proactive approach to inspection frequency management.
Including other guidance
We've issued guides for IT for Vehicle Maintenance Systems and for Electronic Braking Performance Monitoring System (EBPMS) since we last updated the Guide to Maintaining Roadworthiness.
We've now incorporated the information from these guides into the 2018 edition, so it can all be easily accessed in one location.
Safety inspection and repair facilities
We've updated this section to highlight that inspection facilities need to be adequate for the job, even if the inspection is contracted out.
We also strongly recommend that workshops and technicians should achieve a recognised quality standard, such as IRTE accreditation scheme.
Tyre management
Tyre defects are some of the most common defects our enforcement staff come across.
To give you more help in keeping your tyres up to scratch, we've added a section highlighting important aspects of tyre management including monitoring tyre age.
We've also included a link to a detailed tyre management guide produced by the road haulage and tyre industries.
Brake testing
We strongly advise that a laden roller brake test is carried out at every safety inspection. The guide now includes details of how to use EBPMS and has more advice on brake testing.
If a road test is being used to assess the brakes, we now recommend that brake temperature readings should be measured and recorded on the safety inspection report.
Emissions and air quality
Emissions are a big deal and major problem for the road haulage industry right now. That's why we've been clamping down on emissions fraud and why the HGV levy rules are changing from February 2019 to reward cleaner vehicles.
So we've added a section on exhaust emissions and have highlighted the importance of correctly maintaining the vehicle's emissions control system.
Updated monitoring section
This section now includes details about the Earned Recognition Scheme, changes brought about by the EU Roadworthiness Directive and prohibition assessment criteria.
Other updates
Other updates include:
updated driver defect report, including vehicle height and AdBlue system checks
updated safety inspection reports, including brake temperatures and report sign-off
advice for using Vehicle Operator Licensing system (VOL) for maintenance updates
updated CEO and TCs forewords
updated Public Service Vehicle Accessibility Regulations (PSVAR) guidance
As always, we'd like to know what you think of the updates. Take a look at the new guide and let us know in the comments below.