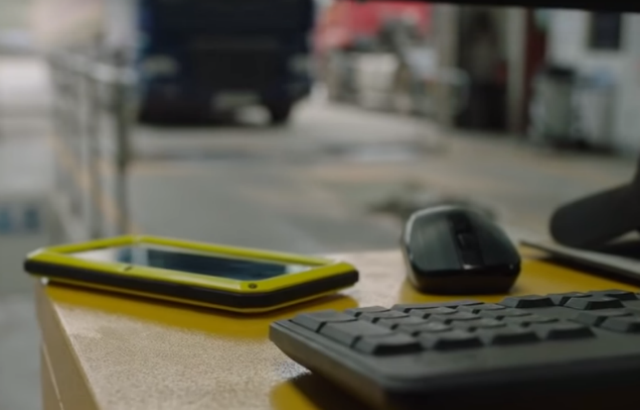 As you know, last year we made some major changes to commercial vehicle testing. We're very happy with how this went, but we're not finished improving the service.
This year we'll prepare for a digital transformation programme, end the phased approach to testing previously exempt vehicles and further improve the heavy vehicle inspection manuals.
Digitally transforming the test for the future
In my previous blog post, I mentioned that we're currently working on a digital transformation programme for heavy vehicle testing, which aims to:
increase testing standards to deliver maximum road safety value
give vehicle testing staff the tools to do their jobs effectively
make it easier for our customers to do business with us
The service will provide digital support to vehicle testing staff, by giving them a mobile device and a new application. This will allow them to capture test results in real time and upload the data instantly.
The programme will provide both ATF managers and commercial vehicle operators with timely online access to test results. It will also be easier for ATFs to view and manage their financial transactions with us.
Starting the rollout
Our first phase will target the real time digital test result capture of passenger service vehicles (PSVs), followed by trailers then HGVs. You'll start to see these changes within PSV-only ATFs from April 2019 onwards.
Our ATF customers will get access to an online portal via GOV.UK. This will let them see their transactions and vehicles tested at their premises.
This online portal will be made available for some ATF customers from autumn 2019 and will be gradually rolled out to all ATFs by the end of spring 2020.
We will also be providing operators with improved data on their MOT history using the Check the MOT history of a vehicle'and Get MOT reminders services. Some of this data is already available, but as we capture more meaningful data within the new system, we'll make this available online.
This short video demonstrates some of the benefits this transformation programme will bring to the commercial vehicle industry. I would welcome your feedback in the comments section below.
Phased testing introduction ending
Last May's roadworthiness directive meant some heavy goods vehicles (HGVs) stopped being exempt from the annual test.
This was meant to start from 20 May 2018, however, we introduced a phased approach to give businesses time to get their vehicles tested. This has allowed us to phase in the new requirements up to 20 May 2019.
All heavy vehicles are required to have a test certificate before their Vehicle Excise Duty (VED) renewal date while the new requirements are being phased in. For example, if a vehicle's VED renews on 1 May 2019, you'll need to get it tested before then.
We encourage operators to make sure that vehicles still to be tested are booked in for test in good time.
Listening to feedback
We've listened to feedback from customers and staff following last summer's changes to our heavy vehicle inspection manuals. This has led us to make some minor changes to help clarify, interpret and improve standards.
We published these changes at the start of this month, which include:
adding further guidance relating to anti-theft devices where it's impractical to assess them
updating the notes for front drag link ball joints designed with fore and aft movement to include more vehicle ranges
accepting the operation of reverse lamps via a separate switch with a tell-tale at test
updating the procedural note for checking full power hydraulic brakes to include up to 4 pressure checks
Moving forward, we'll continue to review our procedures and standards and would welcome any feedback you have in the comments section at the end of this blog post.
Other improvements
We're looking at how we might improve the heavy vehicle inspection manuals to make them easier to use. We'll decide whether their format should match that of the MOT inspection manual and will be engaging with industry on this in due course.