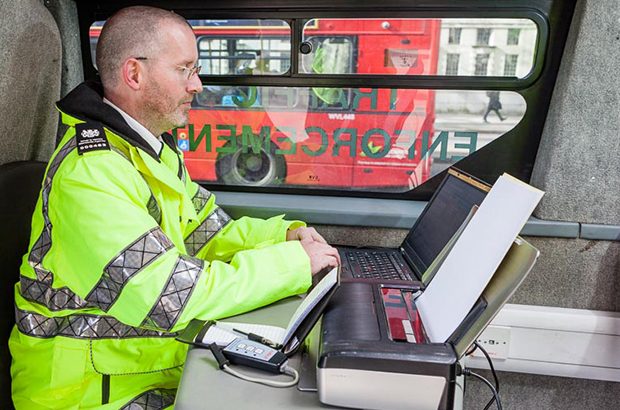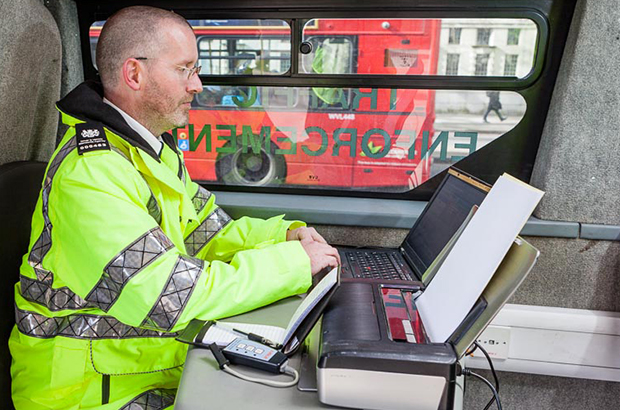 Driving while tired is a big problem. It dulls reaction times, impairs judgement and can make you less coordinated. That's why we take drivers' hours offences so seriously.
Since 5 March 2018, we've been handing out fines for drivers' hours offences committed within the previous 28 days.
To mark the first anniversary, I thought I'd tell you what we've done, what effect it's had, and why it's better for everyone.
What changed, exactly?
From 5 March 2018, DVSA enforcement staff have been able to issue fines as much as £300 each for up to 5 drivers' hours offences committed in the previous 28 days.
That could mean a total fine of as much as £1,500 in one stop for particularly bad offenders.
Before, our examiners could only issue roadside fines for ongoing drivers' hours offences that were still happening at the time of the check. If they saw any offences before that, they needed to take the driver to court to fine them. It was more difficult and expensive to get a non-UK driver along to these court hearings than a British driver, which posed a real problem.
To help us solve this problem, our powers were changed to allow us to take tougher action against all dangerous drivers exceeding their hours.
Bigger net, more fish
Unsurprisingly, being able to cast a wider net has meant we've caught more offences.
In the year before we brought in these changes, we:
performed 80,418 roadside enforcement encounters involving a drivers' hours check
issued 4,236 fixed penalties for drivers' hours offences totalling £478,400
But in the first year since we brought the changes, in, we've:
performed 73,147 roadside enforcement encounters involving a drivers' hours check
issued 19,723 fixed penalties for drivers' hours offences totalling £3,653,450
Those are massive increases. The number of fixed penalties we've issued has increased by 465%, and the amount of fines has gone up by 763%.
To be clear, this isn't about raising money - all money received from fixed penalties goes to the Treasury. We want to make sure it doesn't pay to break drivers' hours rules. Being able to issue more fines for more offences  sends a clear message – take your breaks.
Why it matters
These stats are all very well and good, but they aren't an end in themselves. As I said, we're doing this to try and make the roads safer.
Drivers' hours offences result in tired drivers, and tired drivers are very dangerous.
The Royal Society for the Prevention of Accidents (RoSPA) say that driving while tired may be responsible for 1 in 5 of all accidents and up to a quarter of serious and fatal crashes. And about 40% of sleep-related accidents involve commercial vehicles, according to Think!
Crashes involving tired lorry drivers can be particularly devastating. Almost a quarter of injuries caused by accidents involving lorries are fatal or serious, compared to 1 in 8 for crashes as a whole.
That's the main reason we decided to take even tougher action against tired drivers who exceed their drivers' hours.
Making it better for you
You might be sitting there thinking "that's all very well and good, but how does it make things better for me?"
Well, how much good it does you depends on how often you or your drivers break drivers' hours rules. This is because drivers and operators who flout the rules don't do it to endanger other road users – they often do it to gain a competitive advantage.
Breaking the rules means they can make deliveries quicker. This can help them win contracts by pledging to delivery times they wouldn't otherwise be able to meet. We're making it fairer for honest operators by making the cost of breaking the rules outweigh the perceived benefits.
Read our drivers' hours rules and guidance for more information