As Halloween creeps up on us, we thought we'd share with you these recent horror stories that our enforcement officers have spotted on our roads.
But don't lose any sleep, we've cast our spell on these wicked deeds and the malevolent offenders have received their punishment!
It's our mission to protect all road users from the evils of unsafe drivers and vehicles.
We detected nearly 32,000 serious defects and traffic offences on our roads last year. This resulted in us issuing £6.6m in fines along with a range of other enforcement actions and prosecutions.
DVSA Vehicle Examiner Gareth Prismick explains these cases.
Balder than Uncle Fester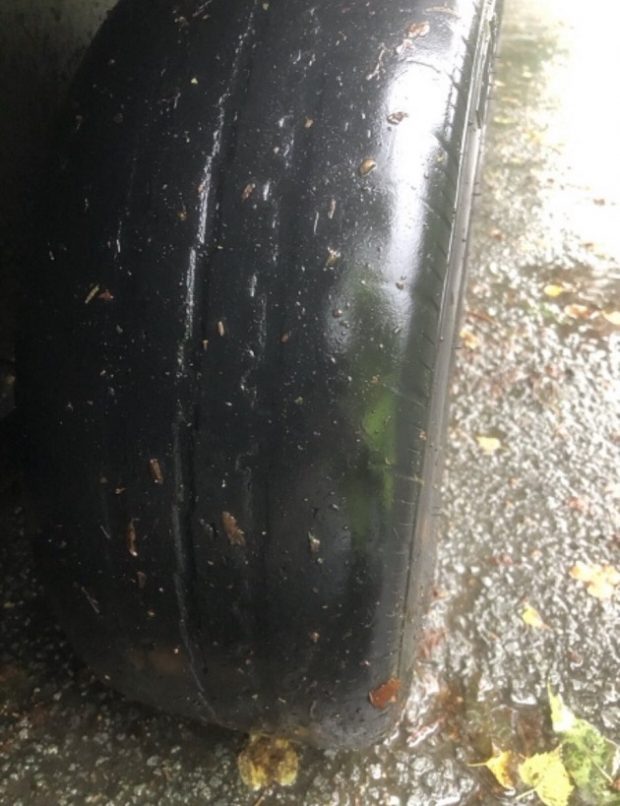 This photo says it all.
More frighteningly, we spotted this bald tyre on an HGV driving during the torrential downpours of Hurricane Lorenzo!
Tyres with this lack of tread offer little grip and risk a serious accident if sudden braking happens, particularly on wet roads.
Scary load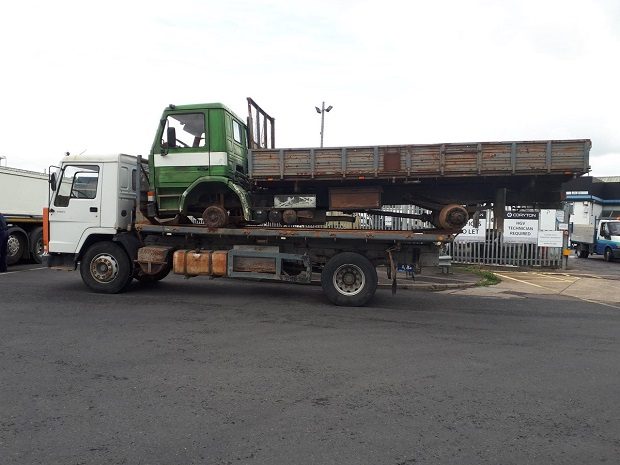 Look away now…
We stopped this scarily loaded and defective vehicle en route to Africa, which resulted in £650 in immediate fines and a prohibition.
The driver was also not using a tachograph and as you can see, the loaded truck is longer than the carrying vehicle! It is enough to send chills down anyone's spine!
Mirror, mirror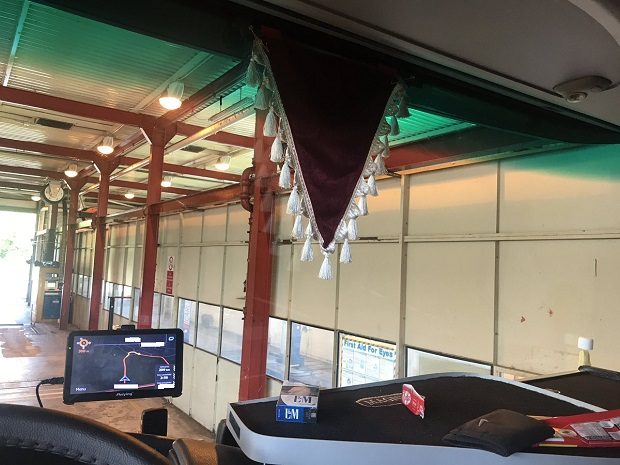 It's not just vampires who wouldn't be able to see their reflection in this lorry's front mirror. Yes, the mirror has scarily been replaced by a tasselled pendant.
Safety comes first and we immobilised this vehicle until a new mirror was fitted.
Zombie driver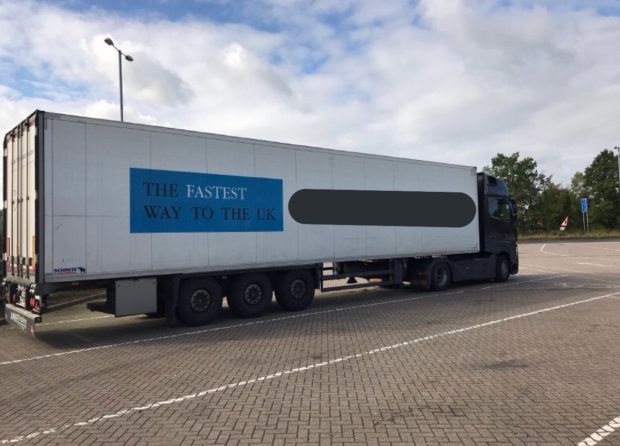 The driver of this lorry must have felt like a zombie after we caught them driving 34 hours over two days with just over two hours' rest. The livery is very apt.
Restrictions on HGV driving hours are in place to keep us safe and this lack of rest hours is frightening.
We immobilised the vehicle and issued almost £1,500 in fines.
Wheely frightening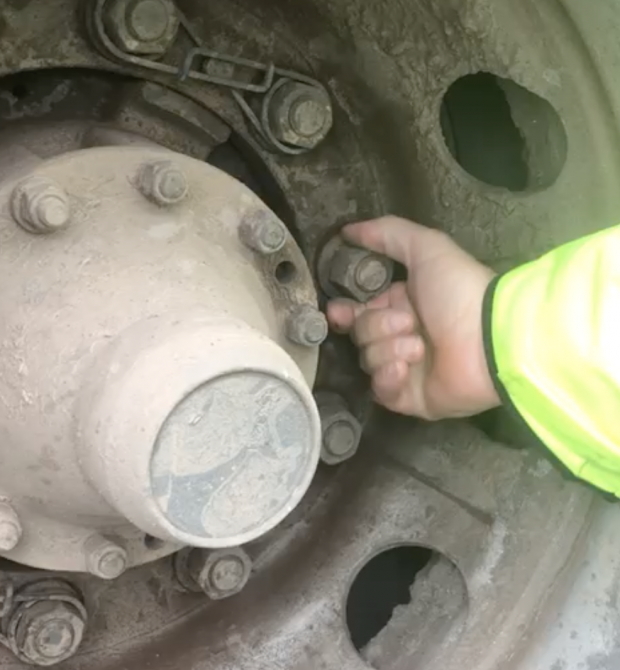 Eight of 10 wheel nuts were loose on this HGV wheel, not to mention numerous other defects that we uncovered.
It was clear that this driver didn't carry out his vital walk around checks!
Although these type of defects are not common, the thought of this wheel coming loose on a motorway is hair raising.
On a final note
With all the jokes aside, our staff work day and night, in all weathers to help ensure heavy vehicles are safe to be on Britain's roads.
Heavy vehicle operators commit to keep their vehicles safe when they apply for their operator's licence. Failure to do this could lead to any of the following: regulatory action from the Traffic Commissioner (including loss of licence), prosecution or even worse, a serious road incident.
We do this to protect everyone from dangerous drivers and vehicles.
If you see any of your own lorry, bus or coach horrors out there then report them to us and, like the Ghostbusters, we'll hunt them down!